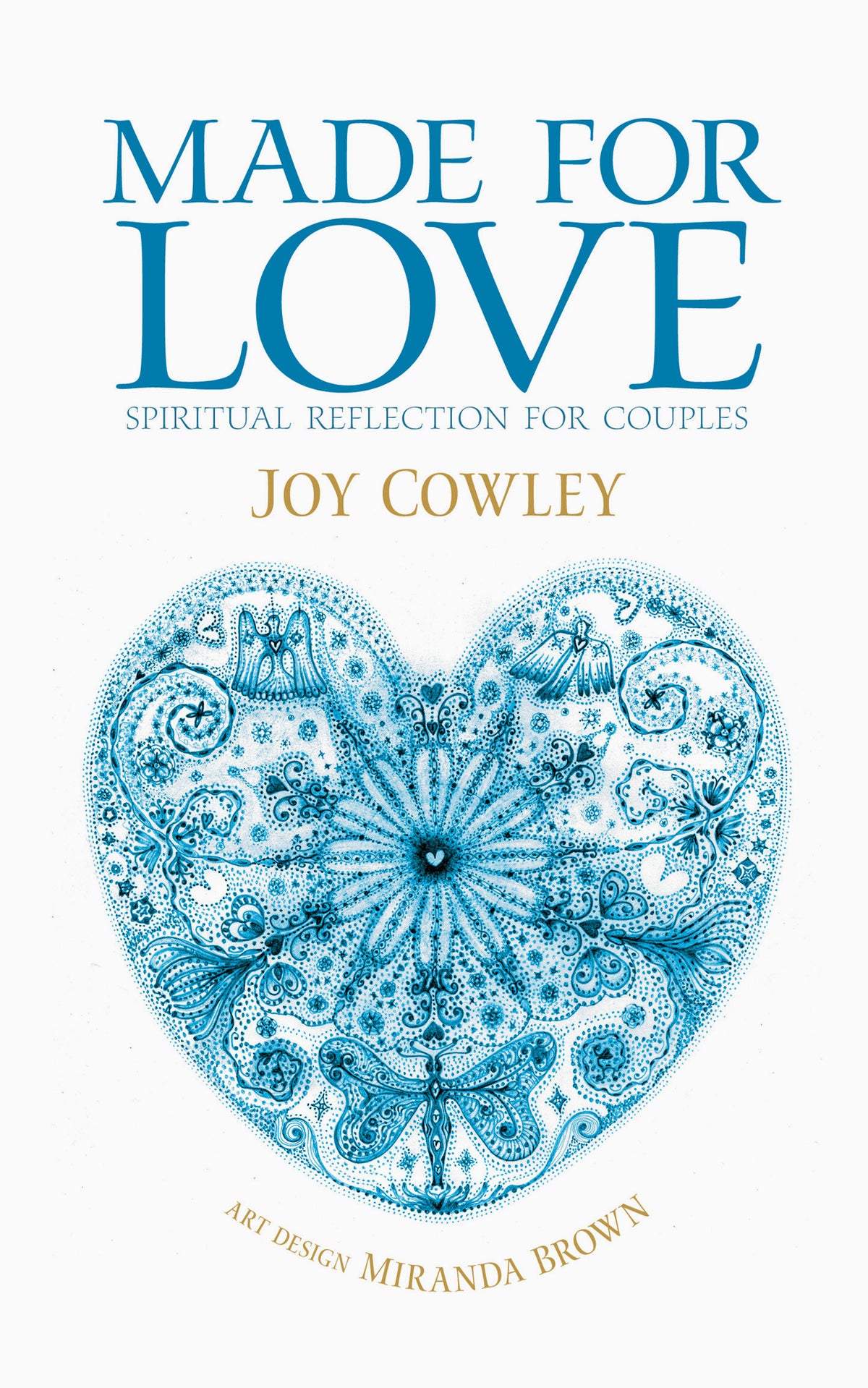 Book Description
Made for Love - Spiritual Reflection for Couples
Joy Cowley talks of "love as the creative force of the universe, infinite and without boundaries".  Made For Love is a gender neutral book of spiritual reflections for all couples who live in faith and love.
Made for Love includes:
Introduction: the author explains how the book came to be written
Celebrating Love: the goodness/Godness of couple commitment
Claiming Love: knowing love without fear, and finding strength in adversity.
Honouring Love: the values that bring couples closer to each other and to God.
Living Love: service is the fertility of love, and gift to the world.
The book is beautifully colour illustrated by top NZ design artist Miranda Brown.
About the Author
Joy Cowley is a well known and awarded New Zealand author. Best known for her children's books, she has also written many spiritual reflection books and is a spiritual director. Her style is earthy, genuine and resonates and comes alongside the experiences of the reader.
Recommendation
"Made For Love certainly lifts "love" out of the restrictive limits of culture and social custom, giving it universal status. Subtitled, "Spiritual Reflection for Couples", the book is a series of poetic conversations in which "love" is celebrated, claimed, honoured and lived. There is indeed a feeling throughout the book that loving and being loved are the cords that bind the entire creation which was made for love! There is beauty in Joy's inspiring words and in the imaginative illustrations of Miranda Brown. There is power in their combination providing a forceful platform from which the reader can leap into a space and time that elevates, encourages and affirms. Made For Love celebrates relationships."  James B. Lyons
Product detail
Author: Joy Cowley
Illustrator: Miranda Brown
Language: English
Formats: ePub3 Fixed layout
ISBN: 9780992262761 (ePub3)
Available from
Buy direct from Kereru Publishing
Pleroma Press