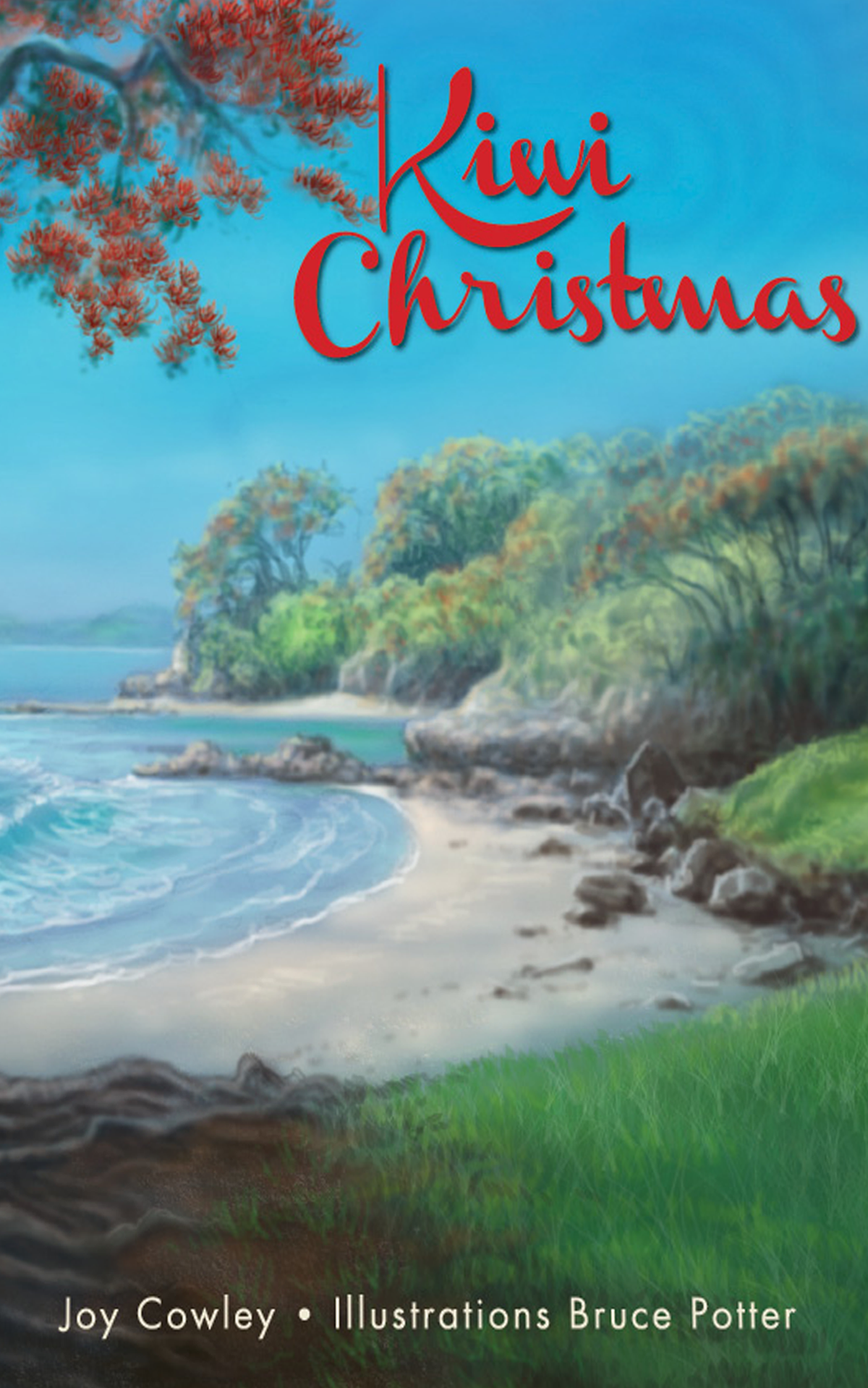 Book Description
Kiwi Christmas
This New Zealand published picture book is set in today's New Zealand culture. The traditional nativity story of the birth of Jesus is retold within the context of rural Aotearoa in all its richness. The story begins in Autumn with a fantail, the angel Gabriel in disguise, arriving with a message for Mary. From the rimu table that Joseph is making, to the aurora australis and pohutukawa trees, this story is Kiwiana at its best whilst maintaining the reverence of the traditional story.
About the Author/Ilustrator
Joy Cowley is a well known and awarded New Zealand author. Best known for her children's books, she has also written many spiritual reflection books and is a spiritual director. Her style is earthy, genuine and resonates and comes alongside the experiences of the reader.
Bruce Potter is a multi-international award winning illustrator. Bruce currently writes, illustrates and designs his own books, composes, records and performs his own songs which go with some of his books as CD's.  He also illustrates  for some of New Zealands best authors including Joy Cowley, Margaret Mahy, Tessa Duder, Craig Smith and Witi Ihimaera. 
Product detail
Author: Joy Cowley
Illustrator: Bruce Potter
Language: English
Formats: ePub3 Fixed layout
ISBN: 9780986468698 (ePub3)
Available from
Buy direct from Kereru Publishing
Pleroma Press